Twenty-one years of persistence | "Mei" Li's encounter - Cen Limei
---
---
Stick to the mission and be grateful.
I am Cen Limei, and I grew up with Mengsha!
21-year-old employee | Experienced many different positions
Current planning manager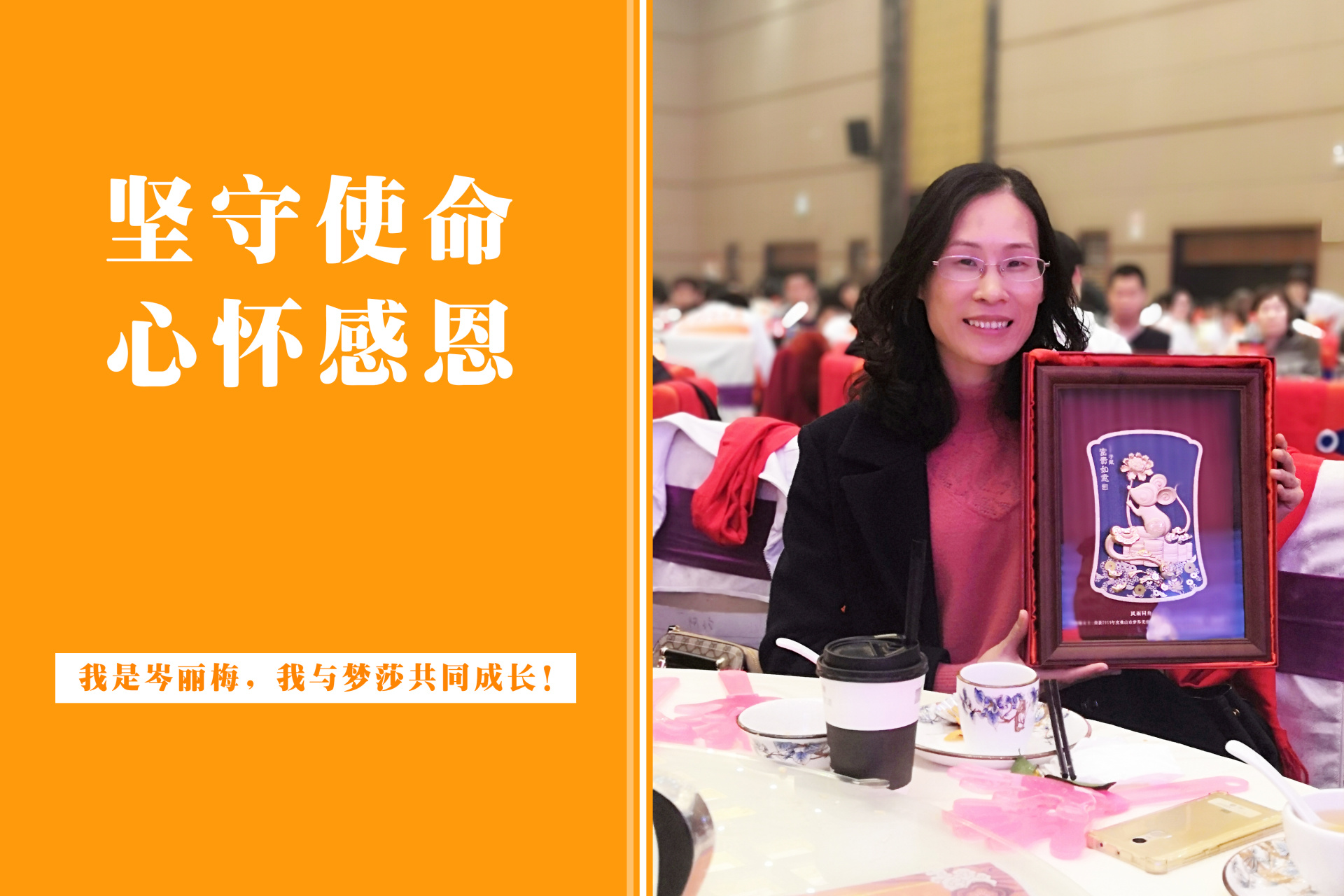 On April 6, 1999, he joined Mengsha Beauty Cosmetics Co. , Ltd. and joined this big family for 21 years. During this period, he held many jobs, and was promoted step by step from a grass-roots manager to a department head.
Working in Mengsha spanned half of my current life, and spent my best youth here. Mengsha witnessed every important stage in my life, from an ignorant teenager to today's mature and stable, And I also witnessed the rapid development of Mengsha and every achievement. Here, Mengsha also provides me with a good development platform, providing me with opportunities to learn, improve and show myself.
Quality inspector, warehouse clerk, administrative management, quality supervisor, workshop director, production manager, planning manager, each position provided me with valuable experience for my future work.
Graduated in 1999 majoring in daily chemical industry, good at experimental detection. After graduating, I went directly to Mengsha to work, and the entry position was an inspector. In the initial development of Mengsha , the management structure was not very perfect, and it was often necessary to hold multiple positions at the same time (warehousing, logistics, production and other management).
During this period, I participated in the construction and process follow-up of many major projects of the company (including environmental protection projects, the construction of the second-phase workshop, the construction of the third-phase workshop, etc.). While working in multiple positions, I also obtained learning opportunities for different job skills. , I got the improvement of self-ability from it, and also let me understand that people need continuous progress and growth in development.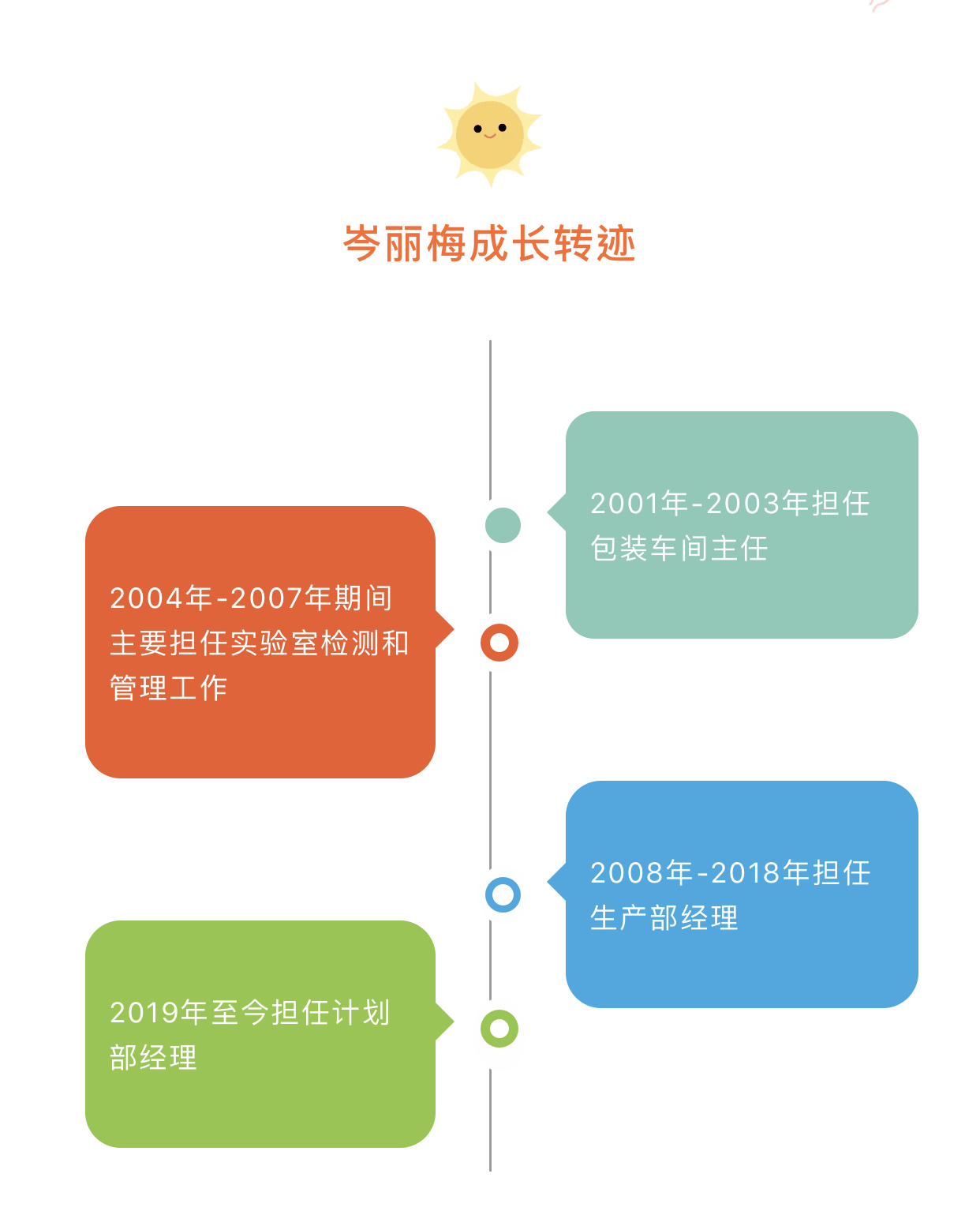 The development of every enterprise is inseparable from the old employees who stick to the company. They are the heroes of the company's expansion and expansion, as well as the promoters and witnesses of the company's development. The next line of life, and give it day and night protection. The character we interviewed today is Cen Limei, the manager of the planning department of Mengsha , an employee who is respected by every Mengsha family and full of her own charm.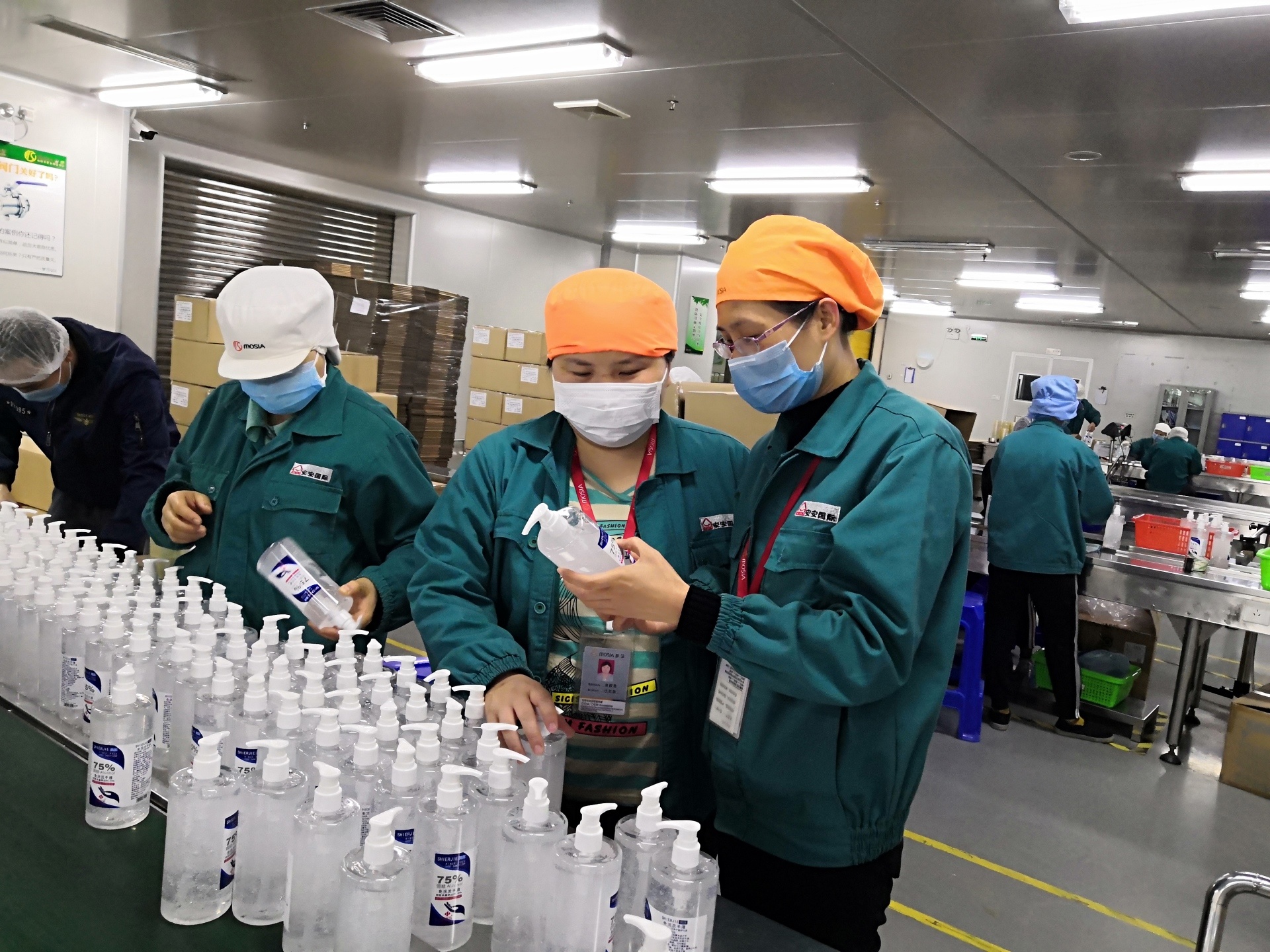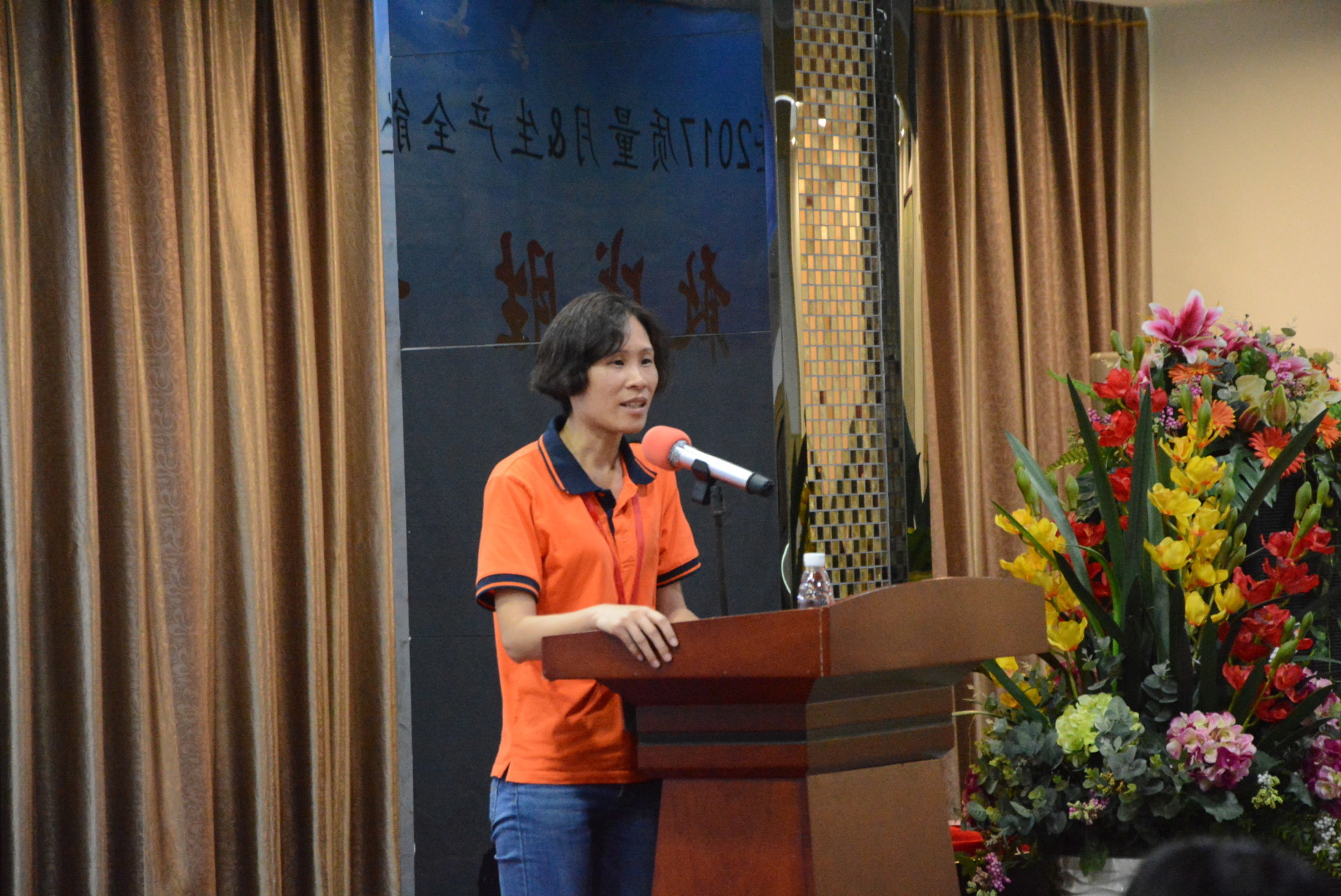 At work, Cen Limei devotes herself wholeheartedly with a strong sense of responsibility and a good attitude. She has no great love for her work, but has a willingness to give, which has always infected Mengsha's family. She used her excellent performance and worked hard to practice what she thought. She has no rhetoric, some are just as always, regardless of gains and losses, 21 years as a day, quietly swaying light and heat for Mengsha's career. In the past 21 years, she has been praised many times as the company's excellent and management benchmark, and many employees have read the connotation of "excellent" from Cen Limei, and regarded her as an example to learn and emulate.
In her work, Cen Limei is conscientious, hard-working, and strict with herself. Starting from the most basic positions, she has always obeyed the company's arrangements. From the initial ignorance to the technical proficiency to leading everyone to work, these are the experiences she has accumulated on weekdays.
Seemingly ordinary jobs,
All are different .
As long as you work hard for it,
will be rewarded .
Believe in your choice and keep your original intention in mind,
move on!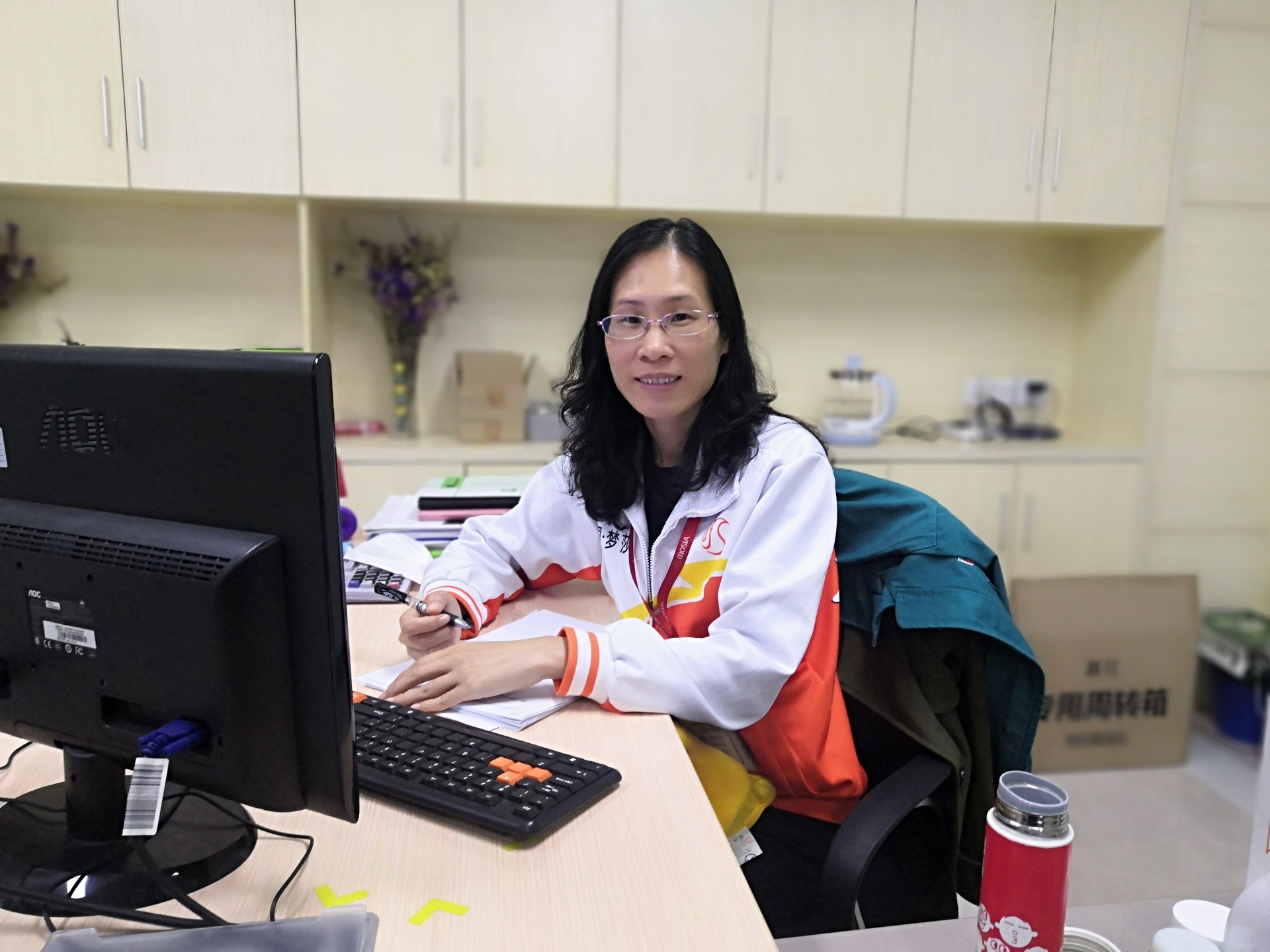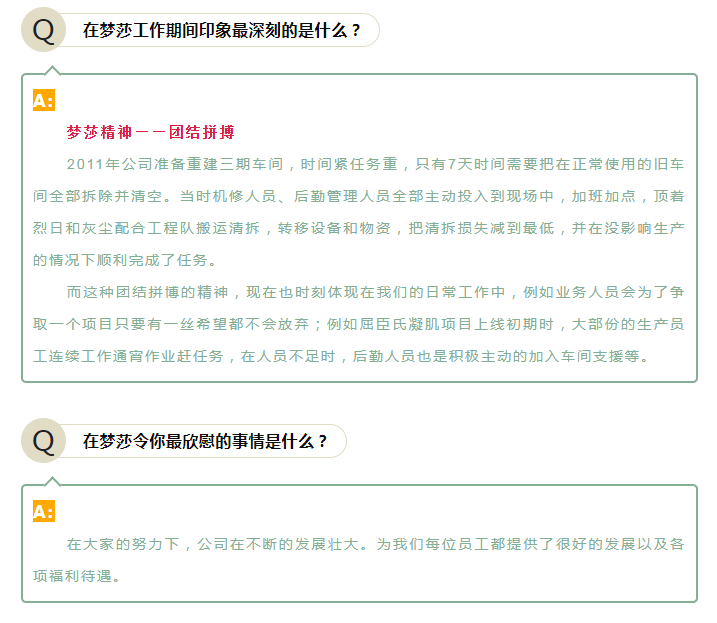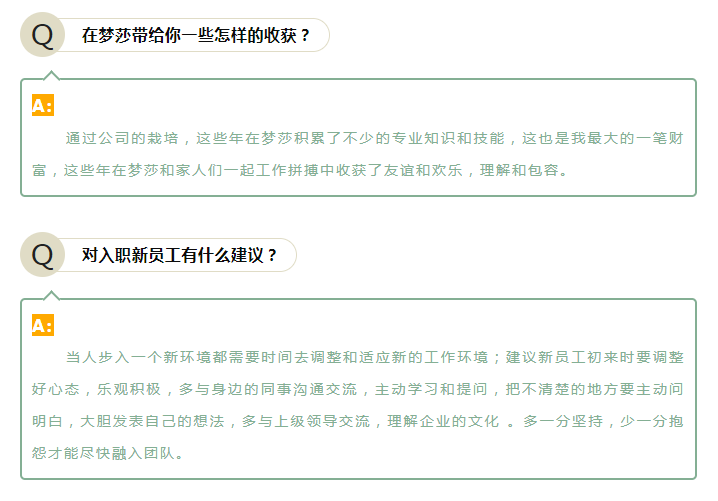 learn to be grateful ,
More than just being grateful,
It is also necessary to be a grateful person in action!
We create extraordinaryin
Stand together for the enterprise ,
Must live up to expectations !
---